 What We Do > experienceONE
Imagine designing a donor experience, that easily processes donations during times of high call volumes, with no LiveAgent waiting time, and a consistent brand experience. 
Our experienceONE program is an on demand donation service accessed anytime, with any device. This unique platform integrates physical and digital experiences and provides donors with choices to engage with you anytime,
anywhere and with any device. With exponential adoption of smart phones, our self service program identifies donors that are using their smart phone and provides an option to interact via their Smartphone. This efficient and effective method of engagement provides an easy way to support your organization and all at the donor's fingertips!
is the average mobile messaging open rate
of mobile messages are read in three minutes
of emails are opened on a mobile phone
of social media activity happens on a mobile device
40% of YouTube videos are clicked and watched from a mobile phone.
Text messages are the most effective way to communicate with your donors in real-time.
63% of phone users delete emails immediately if they are not mobile responsive.
Social media empowers your supporters to share messages, videos and photos.
Save on your LiveAgent budget and capture revenue in times of high call volumes?
Increase your engagement rate by a ligning donor services to the growing mobile demographic?
Offer innovative capabilities such as geo location and shared camera photos?
Increase your donor experience metrics and KPI's?
Create one experience across web, mobile and phone?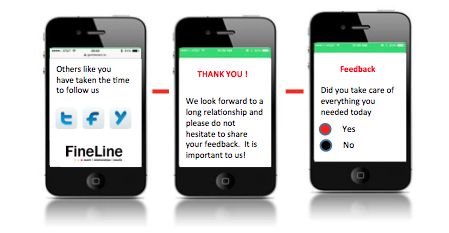 "We knew with the prevalence of smart phones that there was some way we could be capturing more mobile donations. experienceONE has allowed us to capitalize on revenue that would otherwise be lost in times of high call volumes. The best part is that it just plugs into our system, so there's no special IT work. And, it's half the cost of LiveAgent per transaction. The custom tailoring is a bonus. We're thankful to have gone with experienceONE."
– Disaster response organization client
1: https://www.mobilecause.com/mobile-marketing/
Powering the world to do well by doing good.